(Be sure to press play to watch the video above!)
Not only will you be learning about the ancient Queens of Egypt, but you'll be traveling like one too! Get ready to travel Egypt in STYLE! Below you'll find all the deets including itinerary, accommodations, and pricing!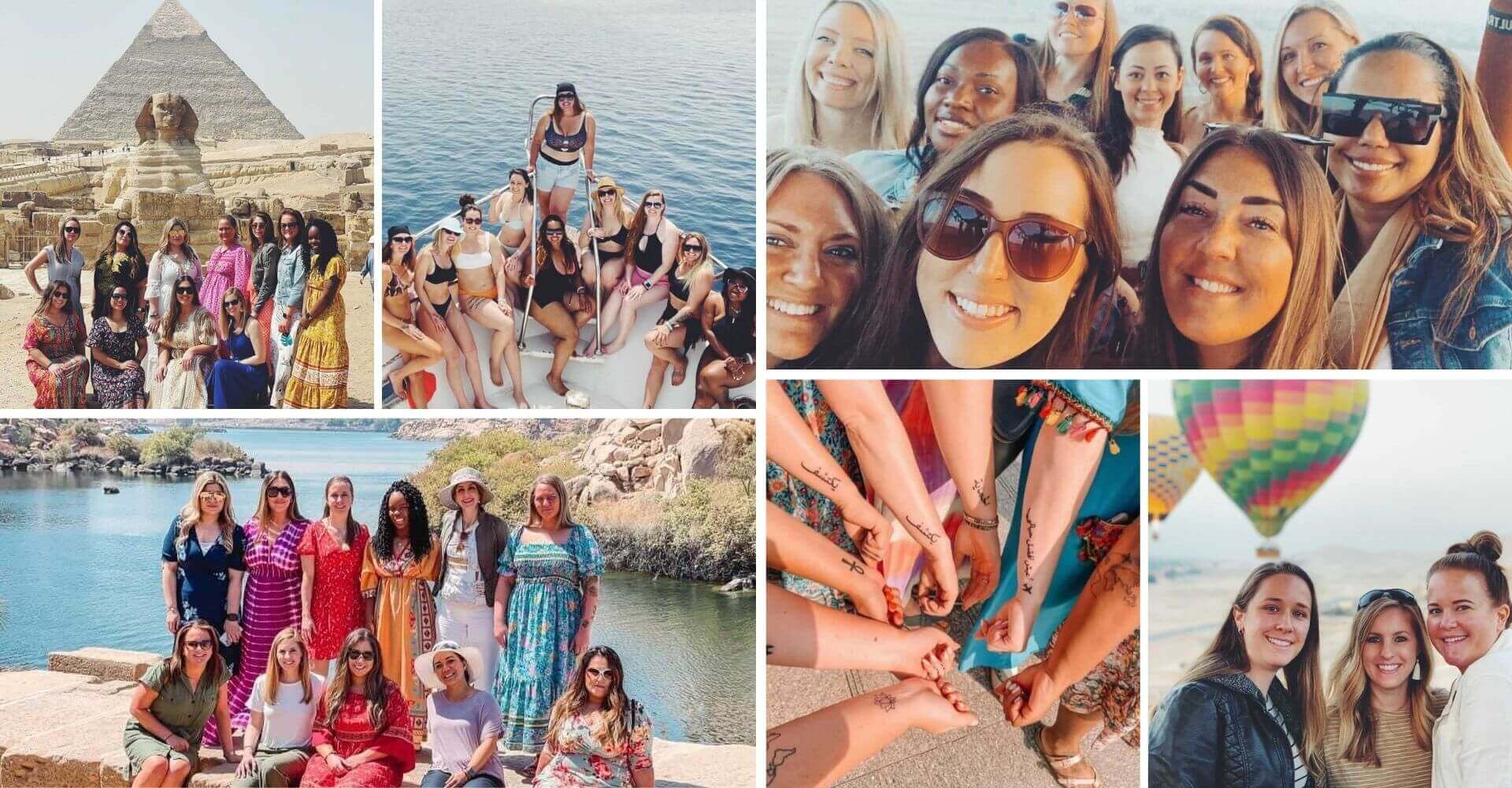 Group 1: March 7-15, 2023
Group 2: March 17-25, 2023
There are 16 spots available on each trip and they are on a first come, first served basis.
Ages 21 years and older are welcome!
Day 1:
Airport pickup and transfer to hotel-Welcome to Egypt!!! You will arrive after a long travel day,
so I've planned to ensure you have a relaxing and smooth first day/night. Once you arrive at
The Conrad, a 5-star hotel on the Nile River, you will check into your room and have some time to unwind prior to our welcome dinner. Here you will get to meet all of your new travel buddies and kick this trip of a lifetime off the right way.
(dinner included)
Day 2:
Get ready to have your mind blown with a visit to the Pyramids of Giza, something you've likely only seen in a history book. This is hands-down the most jaw-dropping moment ever, and what a way to start a trip! Then we'll explore the Egyptian Museum and take a walk through history.
In the evening you'll have the opportunity to take an ATV excursion around the
Pyramids of Giza ($60 pp).
(breakfast, lunch and dinner included)
Day 3:
This morning we will take a short (1 hour) flight to Aswan. Here we will see the beautiful
Philae Temple, which is unique as it's located on its own island. Next we will cruise along the
Nile to the colorful Nubian Village-one of my personal favs! Here you'll get a chance to do some shopping, get a henna tattoo, and try some local coffee. After this action filled day, we will
check into our Nile cruise boat.
(breakfast, lunch and dinner included)
Day 4:
Get ready to be awed by one of the most beautiful temples in Egypt-Abu Simbel! We then return
to the boat and start our Nile cruise to the city of Luxor.  We will make a pit stop at the
Comombo Temple on the way.
(breakfast, lunch and dinner included)
Day 5:
Today we will have a free day to catch up on phone calls with loved ones, read books,
or simply lounge in the sun. We continue our journey on the Nile cruise, and visit
Edfu Temple on the way to Luxor.
(breakfast, lunch and dinner included)
Day 6:
We made it ladies! Today we arrive in Luxor and will head to the Valley of the Kings where you'll get to explore the underground tombs and see the ancient hieroglyphics. You'll even get a chance to lay your eyes on the mummy of King Tut. Afterwards, we will visit the temple of the baddest bitch in ancient Egypt-Queen Hatshepsut.
(breakfast, lunch and dinner included)
Day 7:
Today we are back on land and say goodbye to our cruise boat. Get ready to feel humbled by the sheer magnitude of the many columns that make up the Karnak Temples. Yalla Habibi!!!! Let's begin our road trip to Hurghada and spend some time on the beautiful blue waters of the Red Sea. For the next couple of nights we will be staying at the 5-star Marriott Hurghada Beach Resort.
(breakfast, lunch and dinner included)
Day 8:
What other way would you prefer to spend a day with your girl gang other than a Private Yacht Trip on the Red Sea? You'll have the opportunity to  scuba dive & snorkel at one of the most famous dive spots in the world. 
(scuba is an optional extra cost)
(breakfast, lunch and dinner included)
Day 9:
It's not goodbye, it's see ya later….today we fly back to Cairo & say our farewells! Miss you already!
Meet your hostess with the mostest!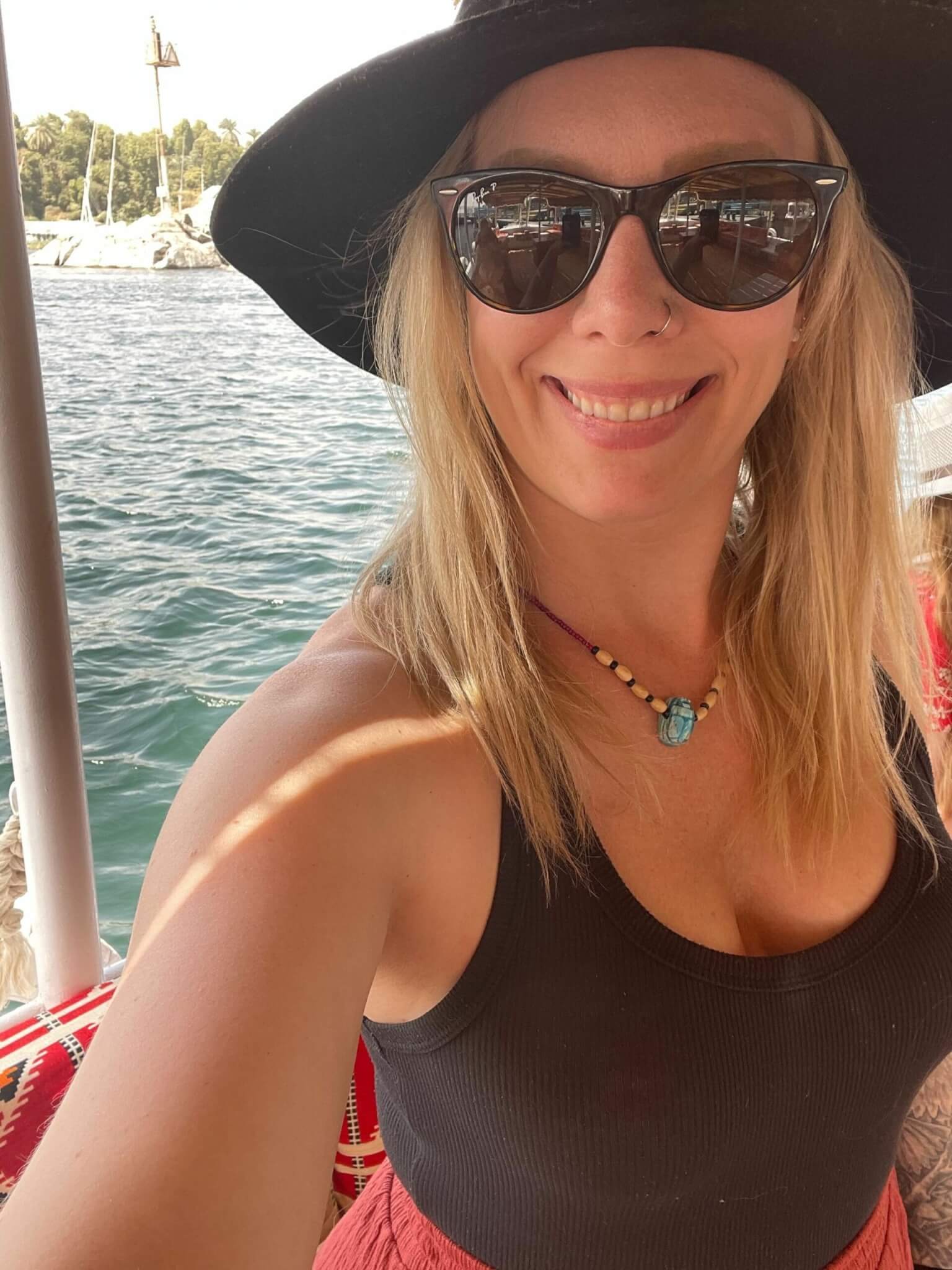 *Airport pickup & drop off
*Two domestic flights (1 flight to Aswan and 1 flight to Cairo)
*Local ground transportation
*2 nights accommodation at the 5 star Conrad Hotel along the Nile River
*5 day/4 night luxury Nile cruise on a private boat
*2 nights accommodation at the 5 star Hurghada Marriott Beach Resort
*Entry fees to all sites mentioned in the itinerary
*Yacht Trip on the Red Sea
*All meals (does not include beverages)
*Private Egyptologist tour guide for the entire trip
*Covers double occupancy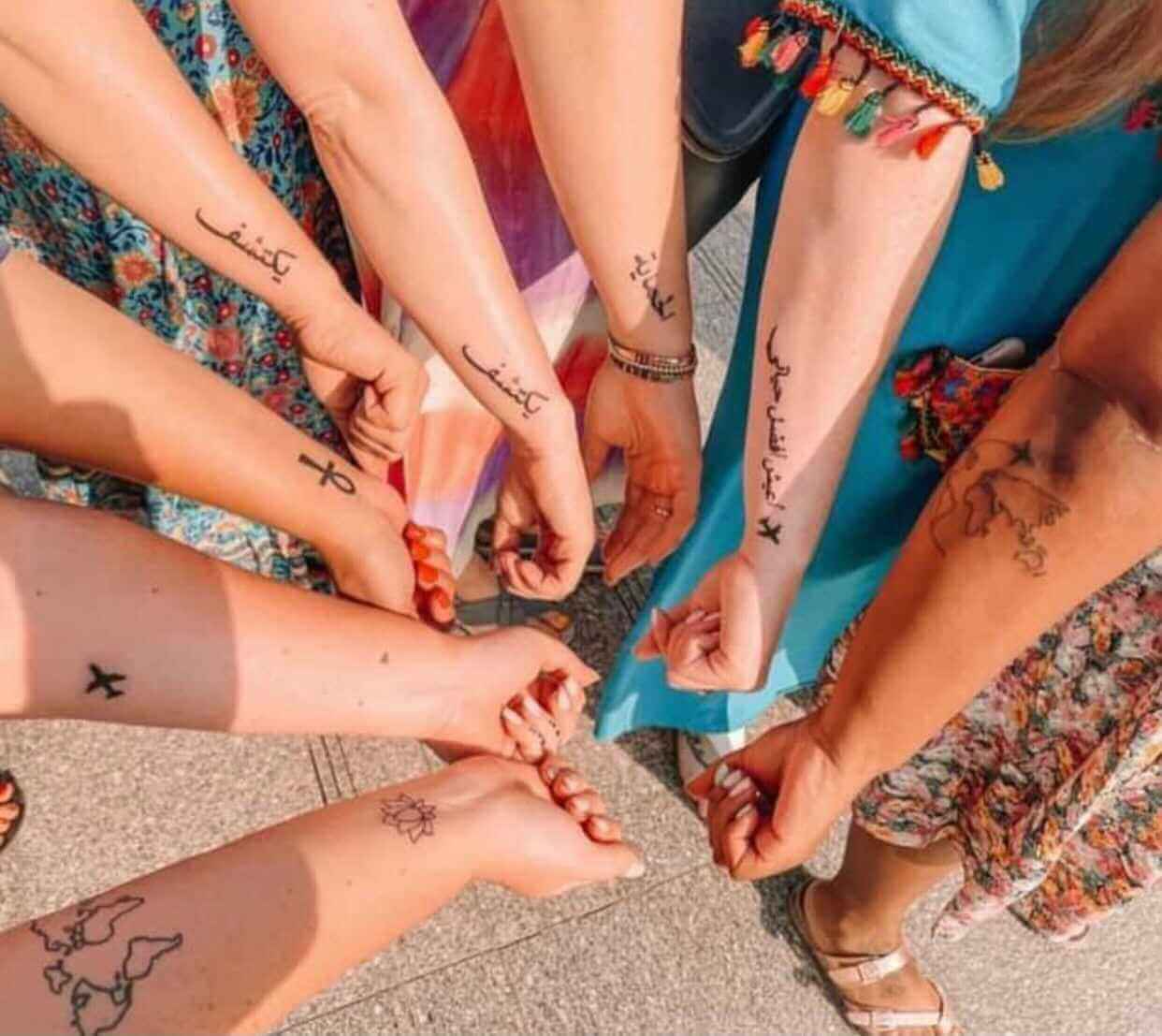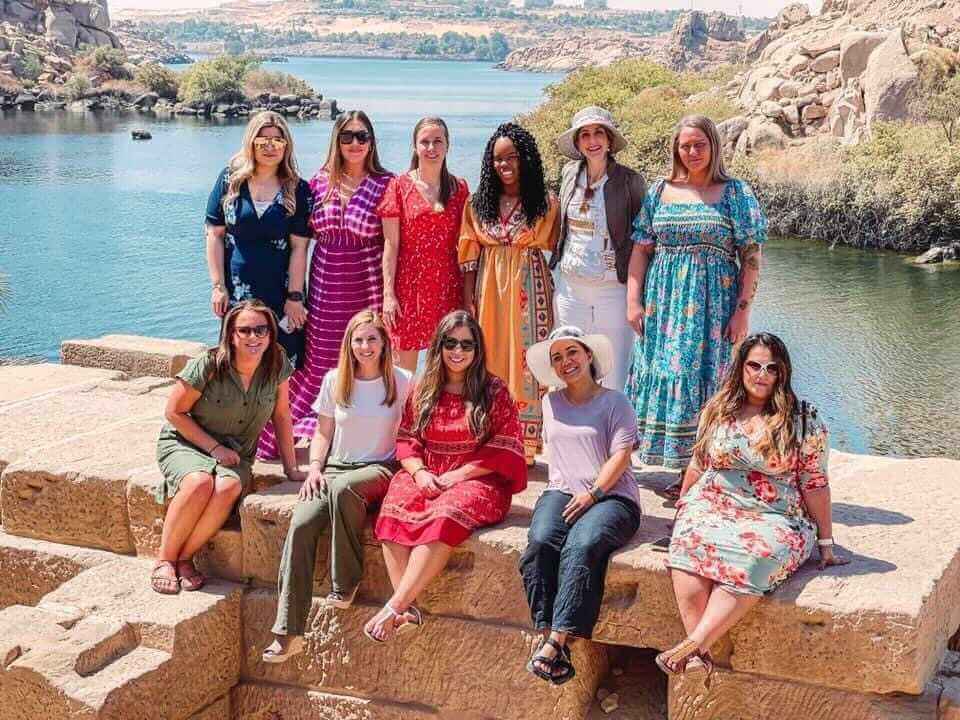 *International Flights
*Visa on arrival (cost is $25 and you get this at the airport when you arrive to Cairo)
*Travel Insurance (optional, but highly encouraged)
*Optional scuba diving & snorkeling in Hurghada
*Beverages with meals
*Alcohol
*Any extra snacks or drinks you choose to buy
*Any tipping that you'd like to give to our tour guide, drivers, etc.
*Any extras not listed in itinerary
*Optional camel ride
Original price: $3,600
**Special Offer**
Black Friday Pay in Full: $3,250
If you're ready for the trip of a lifetime, then let's lock this in sister! Simply click the button below to sign up! When you do, you'll receive a travel agreement to review and sign. After that is completed, you will receive a link to pay the non-refundable deposit and put a card on file for scheduled payment drafts. If you have any questions, please reach out to my team at support@lifewithashleyjones.com! Look forward to meeting you in Egypt!