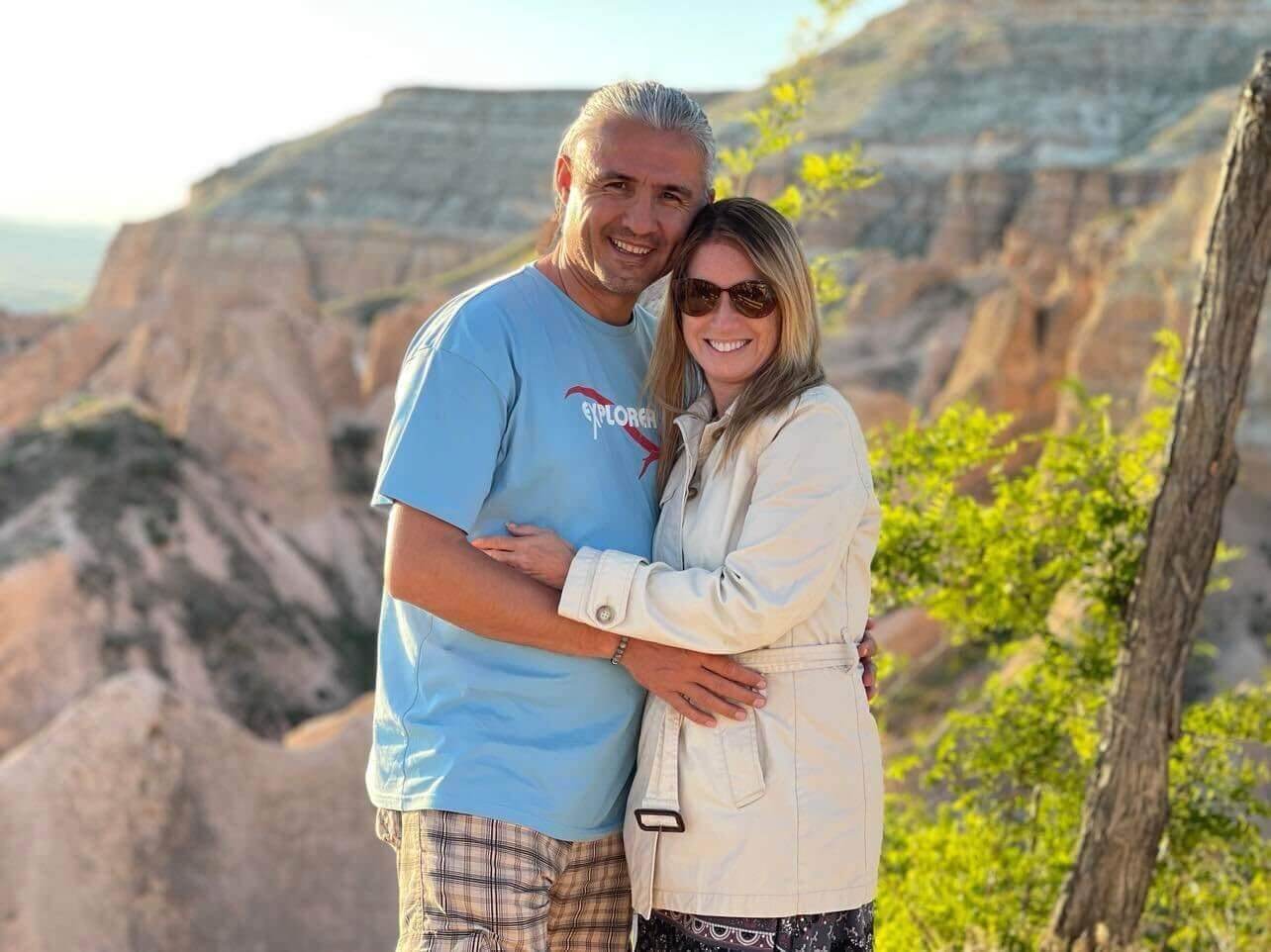 Hey pretty lady! I wanted to update you and to thank you for giving me the push I needed, which you probably don't even know you did. You see, I've wanted to visit Turkey for about 10 years or so, and while I traveled a bit, I always ended up pushing Turkey farther back on my list despite being drawn there. Then right before you announced your trip I kept seeing a bunch of "signs" that I should go to Turkey. Once you announced your trip, I reached out to Renee and said, I'm not ignoring the signs anymore, I'm going, are you in? And that moment right there changed the trajectory of my life in the most lovely of ways. You see, I met Mustafa (my Turkish Prince as the girls call him) in Fethiye 2 days before we all met up, and my life hasn't been the same. I visited him in England in December and then he visited me here in February and I took him to Yellowstone NP and Vegas. He said Vegas felt like a different planet So thank you for giving me the push that I obviously needed.
So with all that being said, I want to update you. I just returned from Turkey. I had to extend my stay because I got Covid despite being fully vaccinated and boosted. What an interesting experience that was especially since the Ministry of Health neglected to put an expiration date on my quarantine period making it look I was in quarantine indefinitely. Thankfully Mustafa was there and helped me navigate the murky waters of not only the hospital system but also the government red tape.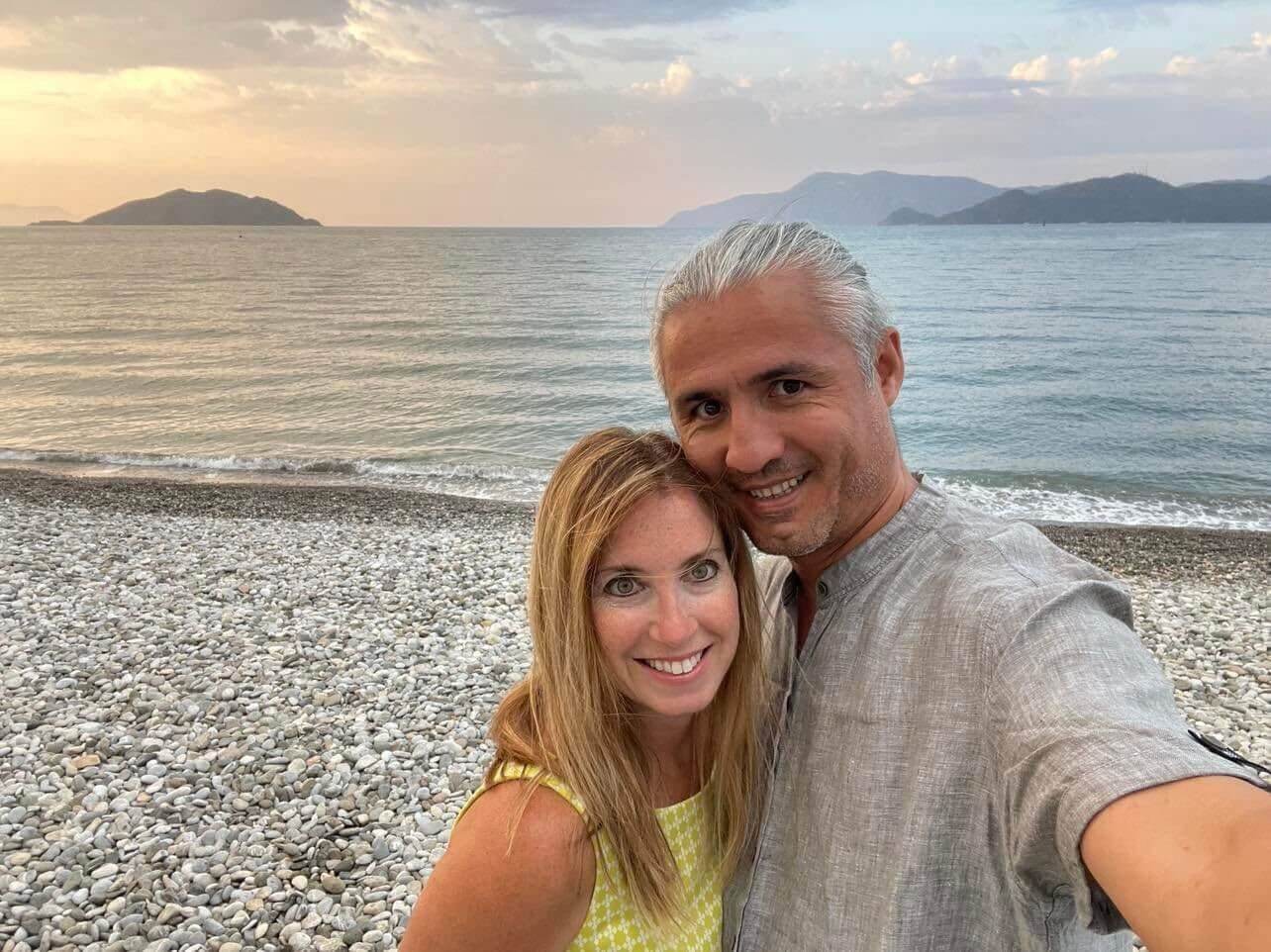 But on to the fun stuff! I officially purchased a place in Fethiye! Woo hoo! Prices increased significantly right before I got there (of course) due to the influx of Ukrainians and Russians AND 2 days before I arrived the president declared that people with low income qualified for 0% interest in mortgages, which made house prices jump 125%. I wanted to cry because it pushed my dream of owning a villa back. However, I did find a "dublex" (3rd floor and "penthouse" floor with rooftop balconies) 2 blocks from the water. The location is amazing because we can walk to pretty much everything in Fethiye and is only 10 minutes or so away from Oludeniz and Çalış. I do want to renovate the inside because it's dated, which will take a while. I picked out everything and Mustafa will handle the contractors while I'm back in the US. But what an adventure that was trying to purchase a place as a foreigner! There were parts of it that were literally right out of a Mission Impossible movie (except I'm not nearly as cool as Tom Cruise used to be), like me walking through the streets of Fethiye carrying $80K cash in a bag to the deeds office. I was freaking out a bit, but the seller assured me that I'll be safe because he was with me too and he "carried a gun for protection" But all went well. I have my Tax ID number, I'm registered and now I'm a homeowner there. Now just to work on my dual citizenship.
I also had a lot of fun while I was there. We went back to Cappadocia and explored some more. I went scuba diving, spent a day on a party boat, visited several islands, did some hiking and ate way too much Turkish ice cream. We had lovely nightly walks along the harbor and explored so many places.
Also, big news…HE PROPOSED! The wedding won't happen for a while, maybe the end of this year or even next year, which is fine because it gives us time to get all of our ducks in a row. We've both been married before so I think for the US ceremony I just want to elope in Sedona or someplace cool with my kids and their partner/spouse there. For the Turkish ceremony, it's a bit more elaborate. His mom (who is a Turkish version of my mom ) is excited and said that they can definitely do a small wedding there as well with "only 150-200 people". I about choked on my tea. Of course I had to ask how many guests a "normal" sized wedding has and was told around 2,500 or so and it lasts at least a full day. Talk about a party!
Well that's it in a nutshell. Thank you again for everything and I hope to see you again!