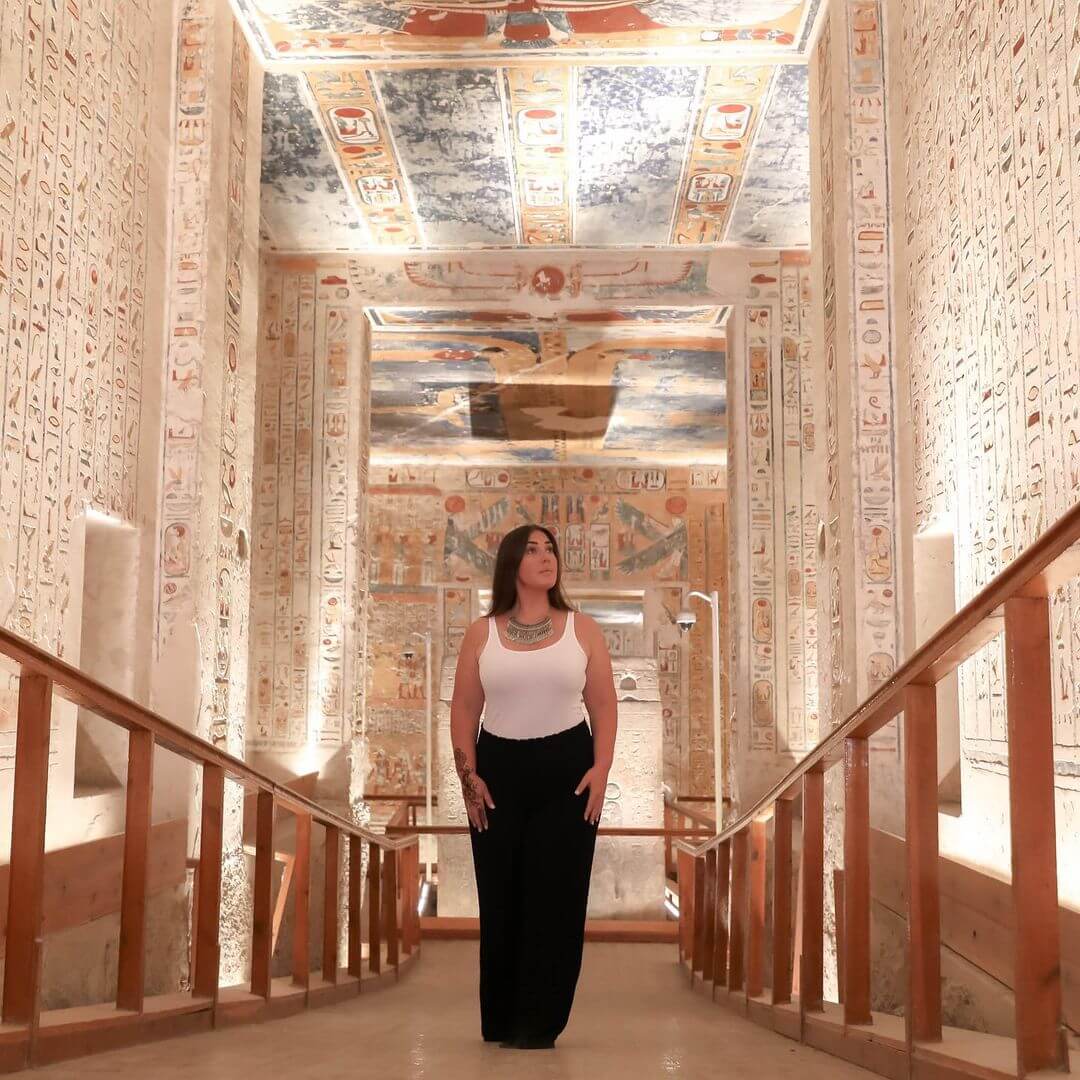 The Valley of the Kings is situated on the west bank of the Nile River across from the city of Luxor. It is comprised of more than 60 rock-cut tombs that housed the deceased pharaohs of the New Kingdom. Here you can see the tomb of King Tut with his mummy inside. 🤴🏽
Did you know that King Tut wasn't really a big deal in ancient Egypt? 🤷🏻‍♀️ He actually accomplished very little during his 10 year reign. The reason he is so famous is because when his tomb was discovered in 1922, it was found to be nearly intact. The other tombs in the Valley of the Kings had been looted by robbers, but King Tut still laid to rest with all of his fabulous treasures from ancient Egypt 3,000 years ago 💰💎 Now his golden sarcophagus is a popular symbol in Egypt.
This photo was taken in the tomb of King Ramses IV. There are no photos allowed in King Tut's tomb. You may however take photos in the other tombs with the purchase of the photography pass.