I took this trip last September, that's why it's snowy in these pictures. My travel photography game has highly elevated since these photos were taken, so they may not be as good as some of these ones you may be used to seeing from me. Practice makes perfect & I'm still learning!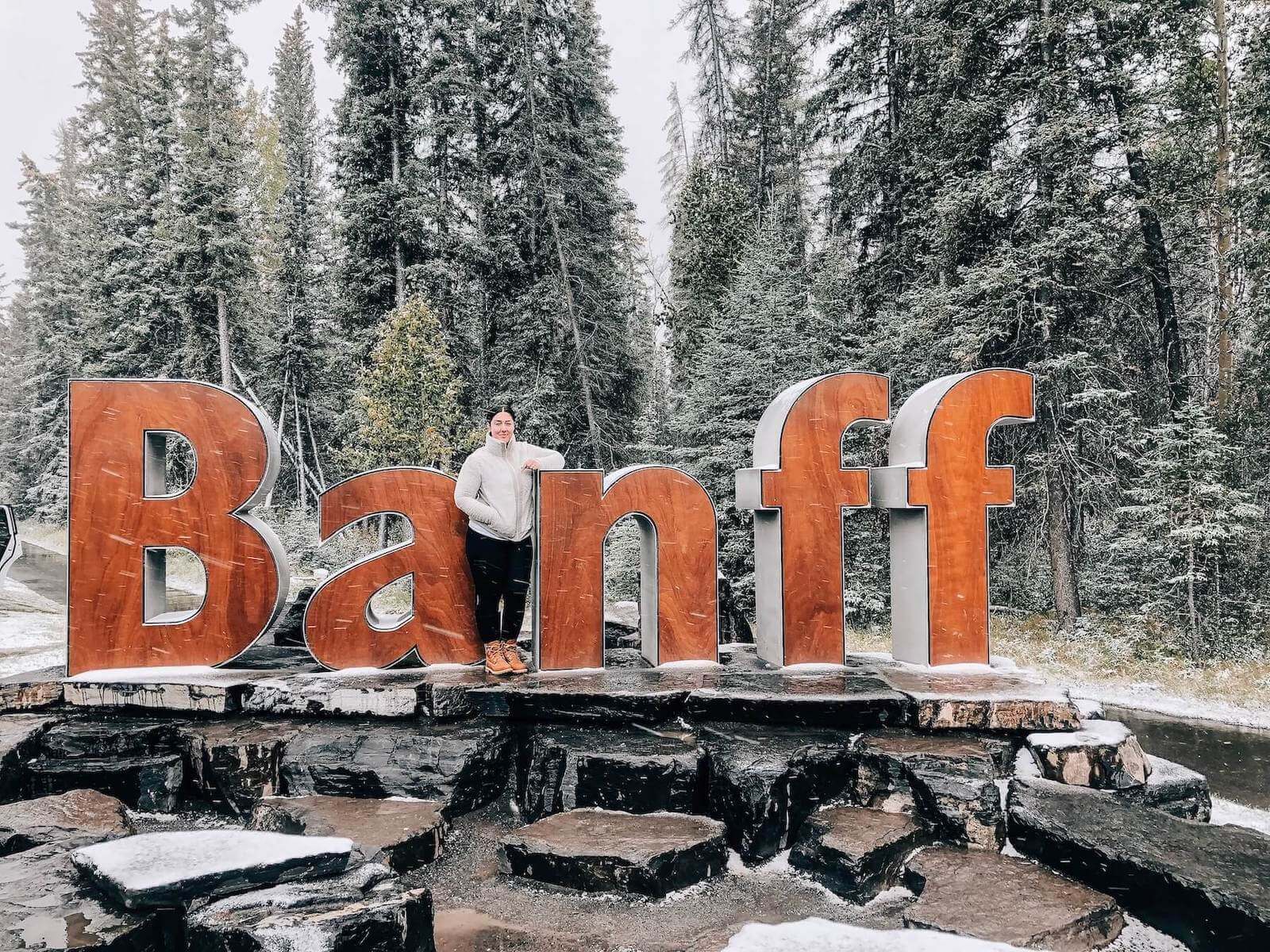 Day 1
Drive from Calgary to Banff (1.5 hours drive)
Stopped in Canmore for lunch and to pick up snacks at the local grocery store.
Checked into Buffalo Mountain Lodge in the town of Banff
Downtown Banff for dinner and exploring (There are lots of restaurants and souvenir shops on Banff Avenue)
Day 2
Moraine Lake (Plan to arrive early!)
*We arrived at 7:30 and stayed for about 3 hours*
Yoho National Park (30 min drive from Moraine Lake)
*Stop at the Natural Bridge over the Kicking Horse River, Emerald Lake and Takakkaw Falls*
Head back towards Banff and stop at Lake Louise on the way
*We visited Lake Louise around 6pm and found parking very easily and there weren't many tourists at this time*
Day 3
Drive the Icefields Parkway towards Jasper National Park to the Athabasca Glacier *Stop at Bow Lake and Peyto Lake on the way*
Do a guided ice walk or ride a snow coach on the glacier – we did the ice walk!
Drive the Icefields Parkway back to Banff
*Give yourself plenty of time to drive the parkway! It is one of the most beautiful drives I've ever taken. You will want to stop frequently and take it all in, I promise you that!*
Day 4: Hiking in Johnston Canyon all morning Head back to Calgary for early flight in the morning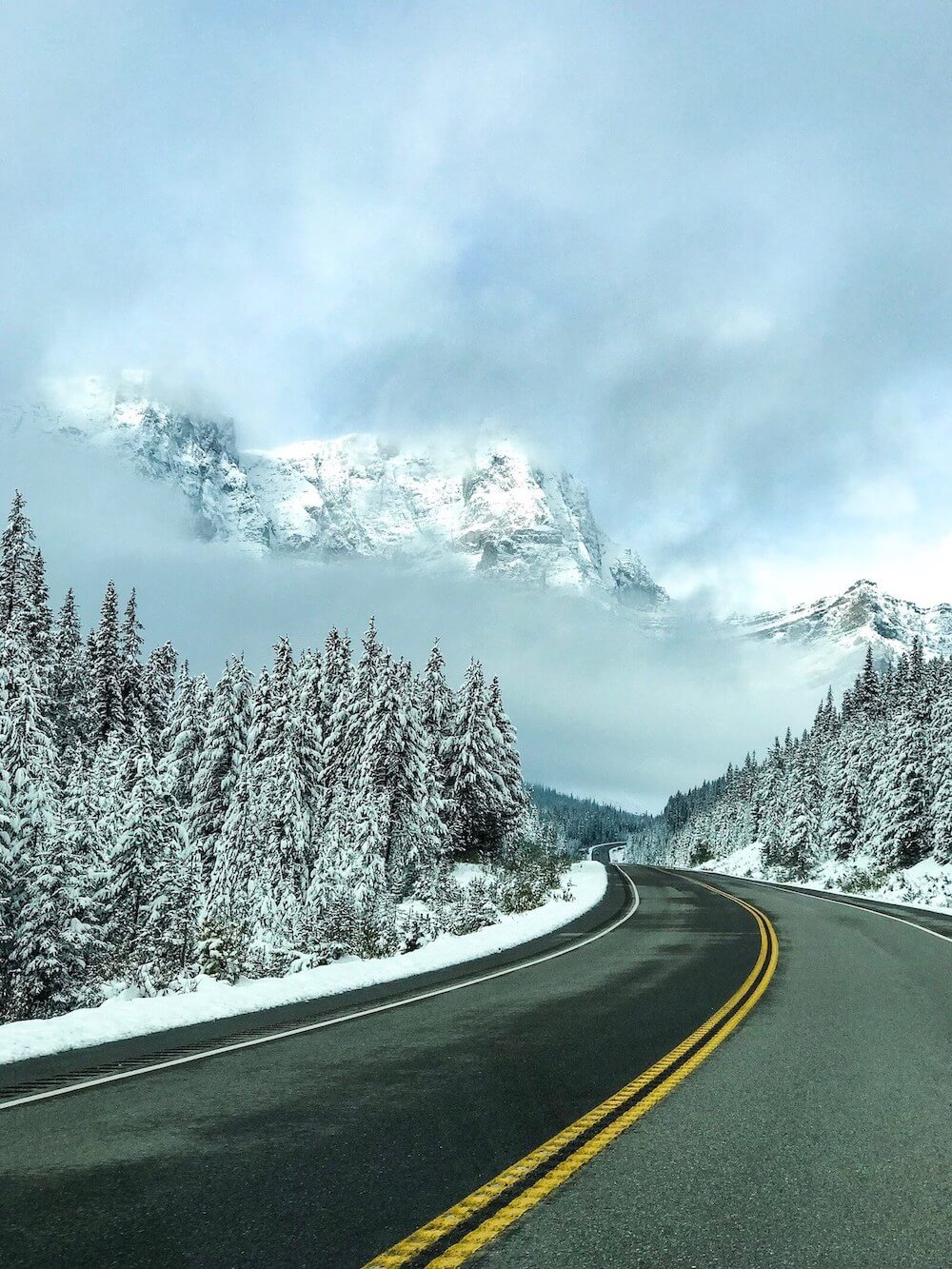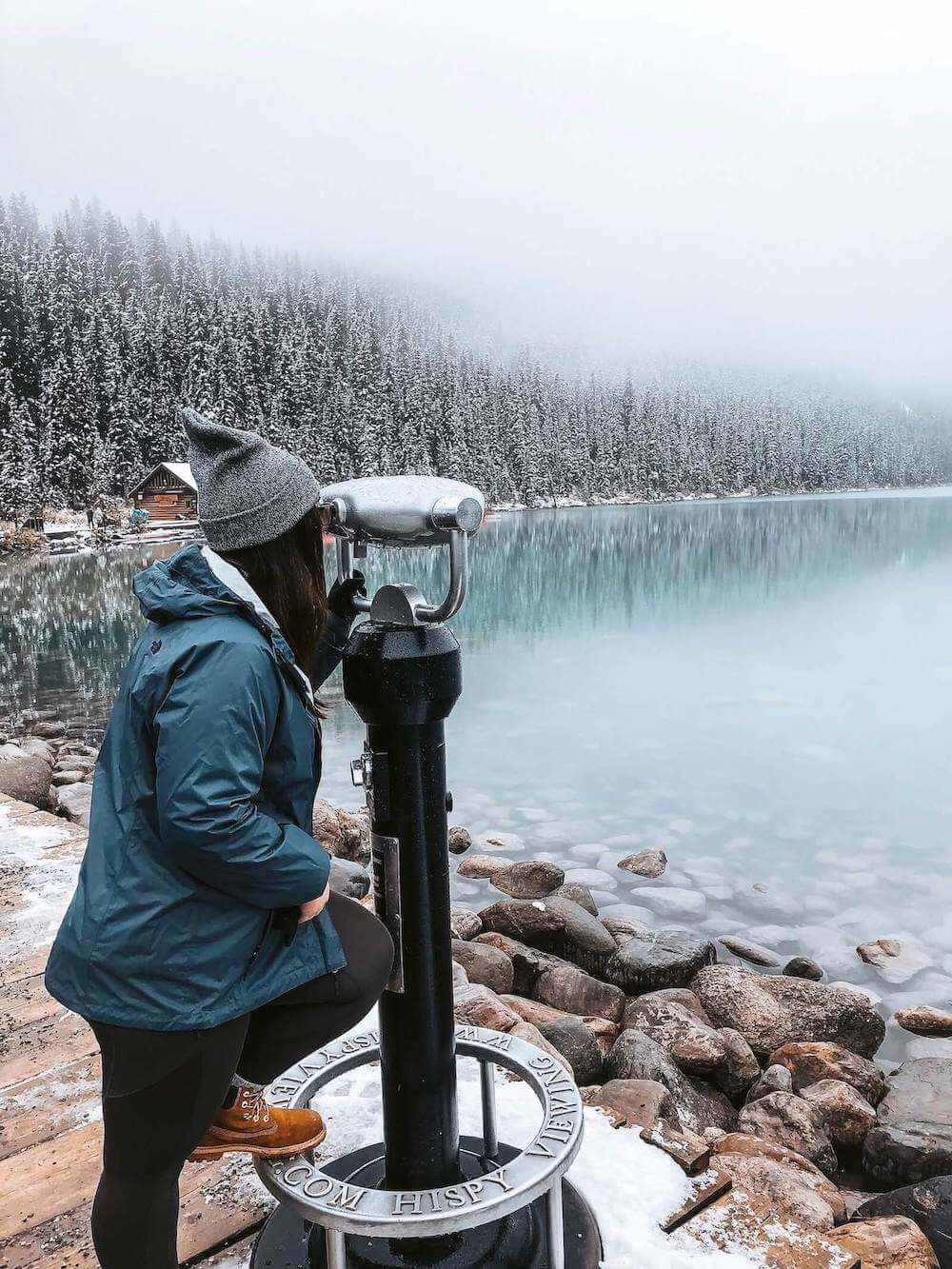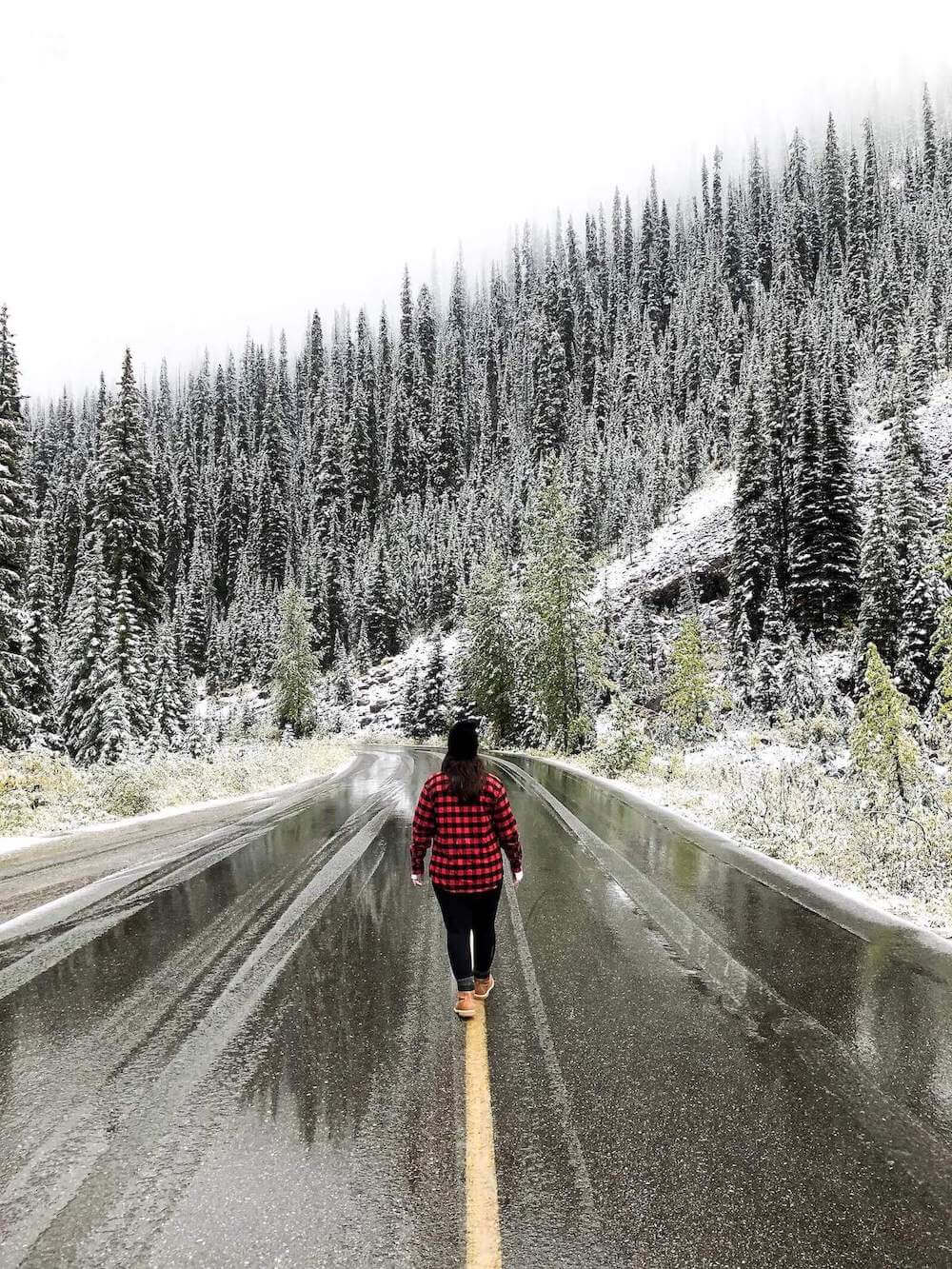 Tips and Frequently Asked Questions
Transportation
Renting a car is a MUST. I feel it's the best way to get around the area and do things on your own time.
Photos
All photos were taken with an iPhone and edited in Lightroom. As I said earlier, my travel photo skills have gotten MUCH better since this trip. These were my very first "IG travel" photos that I ever took
Clothes
All clothes worn during this trip were a mixture between Lululemon, Columbia & North Face. Boots are by Timberland. I suggest wearing layers. The weather can be super unpredictable. While walking on the glacier I was sweating and had to take my jacket off. Bring sunglasses for the glacier hike too, it's BRIGHT
Money
I used my Chase Sapphire Reserve during the whole trip because it has no foreign transaction fees. I never got cash, but I'm sure it's easily accessible through ATMs
Moraine Lake
Get to Moraine Lake EARLY – like 7AM early. When the parking lot fills up, they start turning people away. You can still go, but you have to go park in a lot that is far away and be shuttled in and it just seems like a huge hassle. Also, the earlier you go means the less tourists there will be to get in the background of your photos! Personally I think Moraine Lake is the gem of this whole trip aside from the Icefields Parkway. My trip was completely planned around Moraine Lake. So, if you really wanna see this beauty, it's important to know that Moraine Lake closes between mid October and mid May. The road to the lake is too dangerous during this time. So if your heart is set on seeing Moraine Lake, be sure to plan around that!
If I could change anything, I would have stayed longer. Unfortunately, this was the maximum amount of time I was able to get out of work for this trip, but I still feel like I was able to see a lot!
Happy travels!