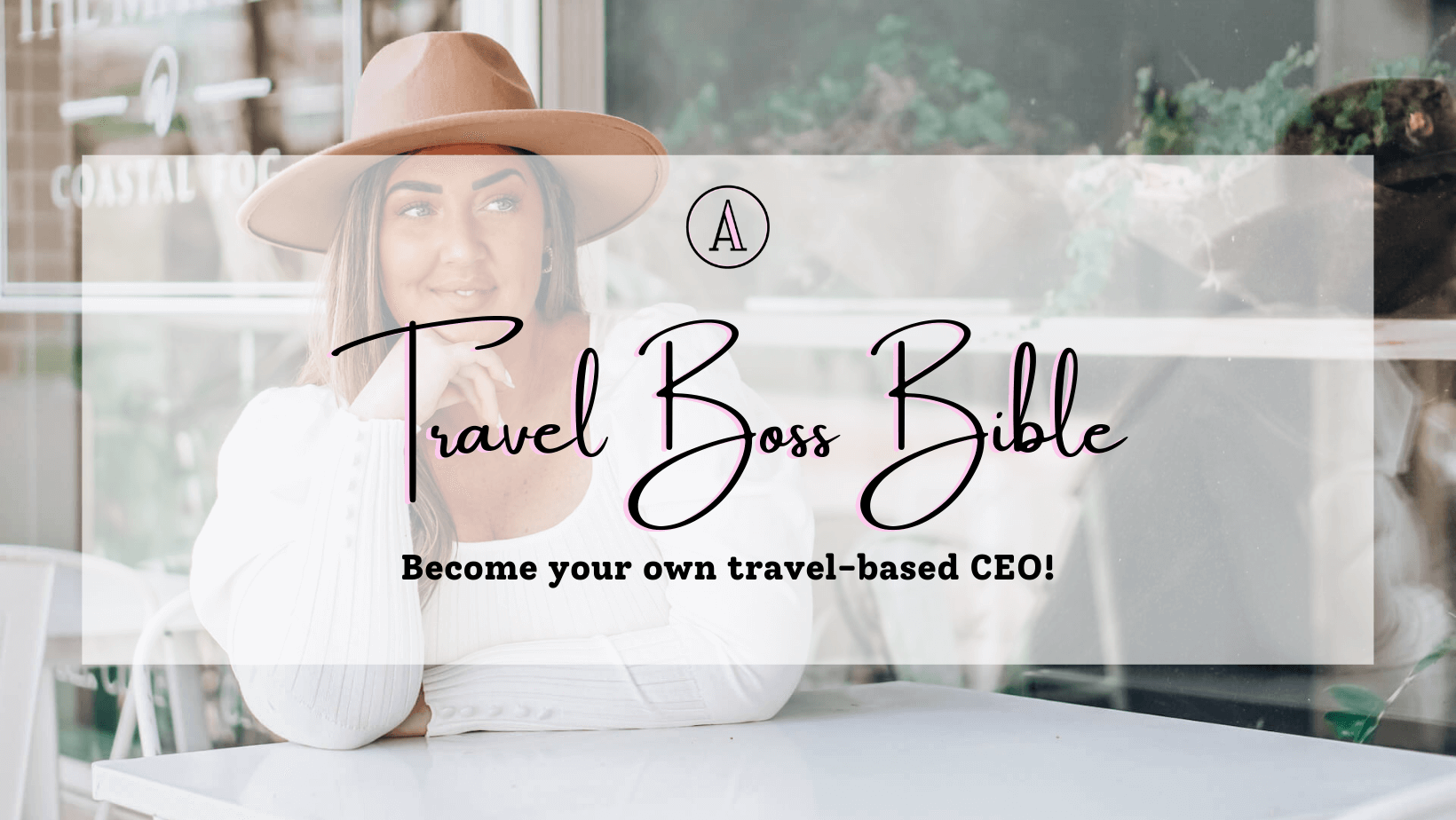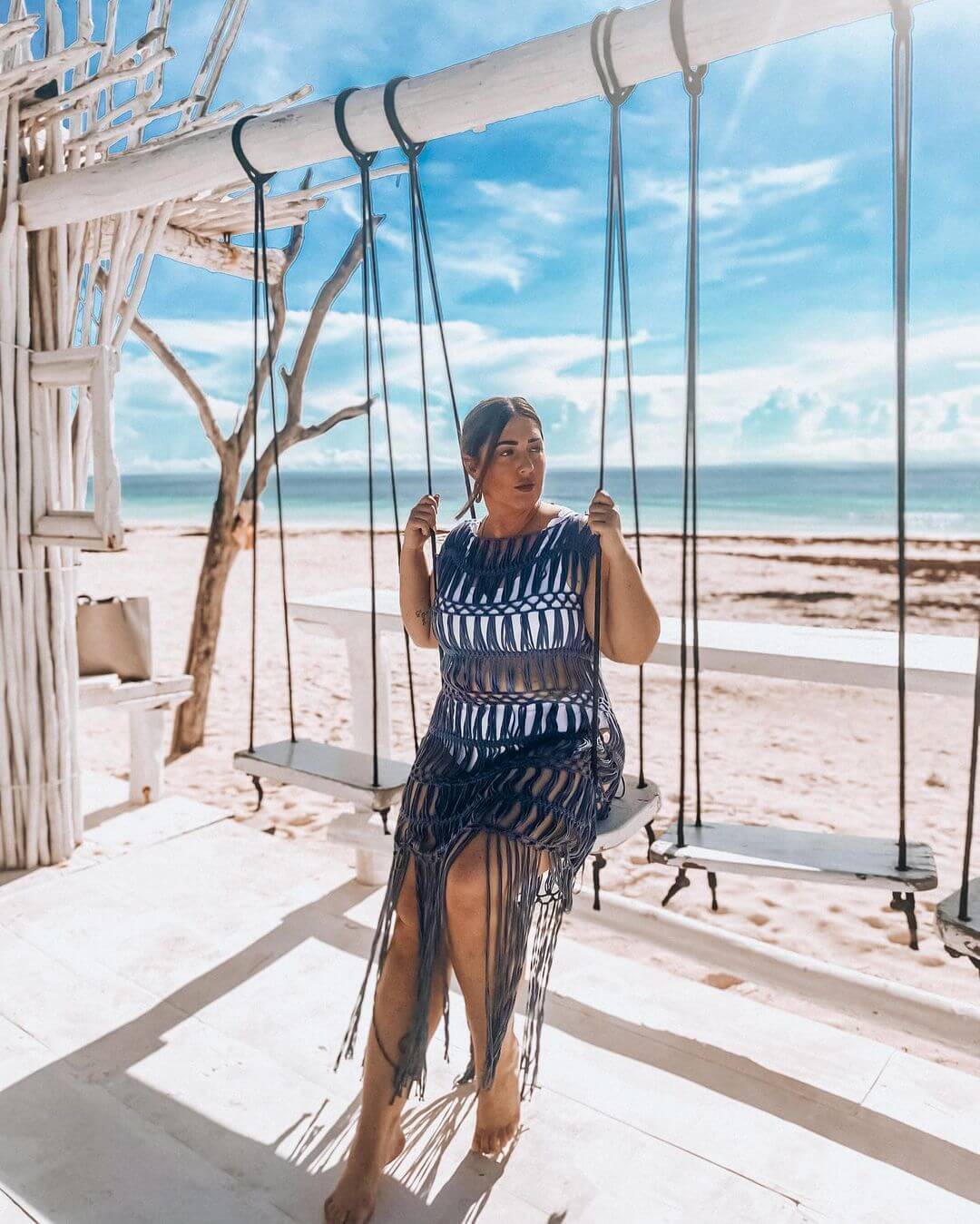 Tired of the "eat, sleep, work,
repeat" life?
Do you feel like there must be more to life than just going to work and paying bills? Want to enjoy life and travel the world but have to get permission to take a vacation… which most likely won't get approved, anyway?
Trust me, I get it. Not long ago I was a travel nurse working 4-5 12 hour shifts per week, OVERNIGHT. That left me exactly 48 hours to have an actual life… except I was too exhausted because switching your sleep cycle every other day takes a major toll on your mind and body. I was burnt out and quite frankly, OVER the rat race (especially nursing)!
Fast forward less than 2 years – I make multiple six-figures traveling the world with my girl gang, am my own BOSS, have the time of my life, and get to create the most amazing friendships with the women who join my trips. I've learned the art of creating my own reality and I've turned my passion into a money making machine!
I know what you're thinking – "Yeah yeah, all of that sounds amazing and I'd love to have that kind of life, but HOW?
I don't have an Instagram following. Can I really create this for myself?" The answer is : Abso-freakin'-lutely!
I was down in the dumps licking my wounds post breakup and trudging back and forth to the nursing job that was sucking my soul. I felt stuck in the rat race of life and worried that this was all my life would ever be. Would I ever make enough to pay my debt off? Would I have enough time to travel the world? I found myself getting into a bad place mentally and I desperately needed a change. Around that same time, I often scrolled IG to envision myself out in the world,  traveling, and simply enjoying life. I saw other travel-based entrepreneurs creating dream lives for themselves by leading group trips and retreats and I wondered if it was possible for someone like me, especially because I had less than 3,000 followers. One day I just happened to start a conversation with an influencer living that dream. She gave me some details and told me that she was making over 6-figures and my jaw dropped! In that moment, I knew I had to take action or be sentenced to a life I knew I didn't want. I dusted my shoulders off, put a plan into motion, and decided to take the leap!  I immediately hired a business coach and voila – Ashley Jones, LLC was born!
I was TERRIFIED. I had no idea if this would really work. I went back and forth between hyping myself up and psyching myself out. But, I stuck with it! I launched my first group trip to Egypt in March of 2020 and on the first day I had 6 customers sign up. That's when the light bulb went off and I thought, "Ok, I might really have something here."
I ran with it and ever since then my life has completely transformed!
I've organized, sold out and hosted group trips in Egypt, Iceland, Mexico & Turkey


I've organized and sold out upcoming group trips for 2022 to Guatemala, Egypt, Jordan & Bali

I've hosted more than 100 women on my international group trips

I've networked and made connections with guides, hotels & restaurants around the world

Grew my new business to over SIX figures in the first year

And because of all of my hard work, my Instagram account has grown with thousands of women who are interested in my trips
My program, The Travel Boss Bible, gives you the full scoop on how you can travel the world
(or domestically if you prefer!) with new friends and turn that into a sustainable income,
even if you have little to no followers!!
Here's how we're going to do it:
First, we are going to get really clear about your vision

. There are several different avenues you can take when planning group trips and it's really important to go down a path that perfectly aligns with who you are.
Next we are going to go through the research and planning process:

cost, location, group size, itineraries, networking, legalities, pricing, payment processes, and beyond. 
Ready for launch!

We will discuss introducing your new business to the world and how to sell it like hot cakes!
Daily Trip Tasks:

I'll show you how to get organized, what information you need to collect from your clients and what details need finalizing leading up to the trip. 
Time to travel with your crew!

I'll teach you how to lead your clients throughout the trip and how to problem solve when issues arise (because they will!)
 

After the trip is over the work doesn't end!

I'll tell you how to keep the momentum going and spread the word about your amazing trips!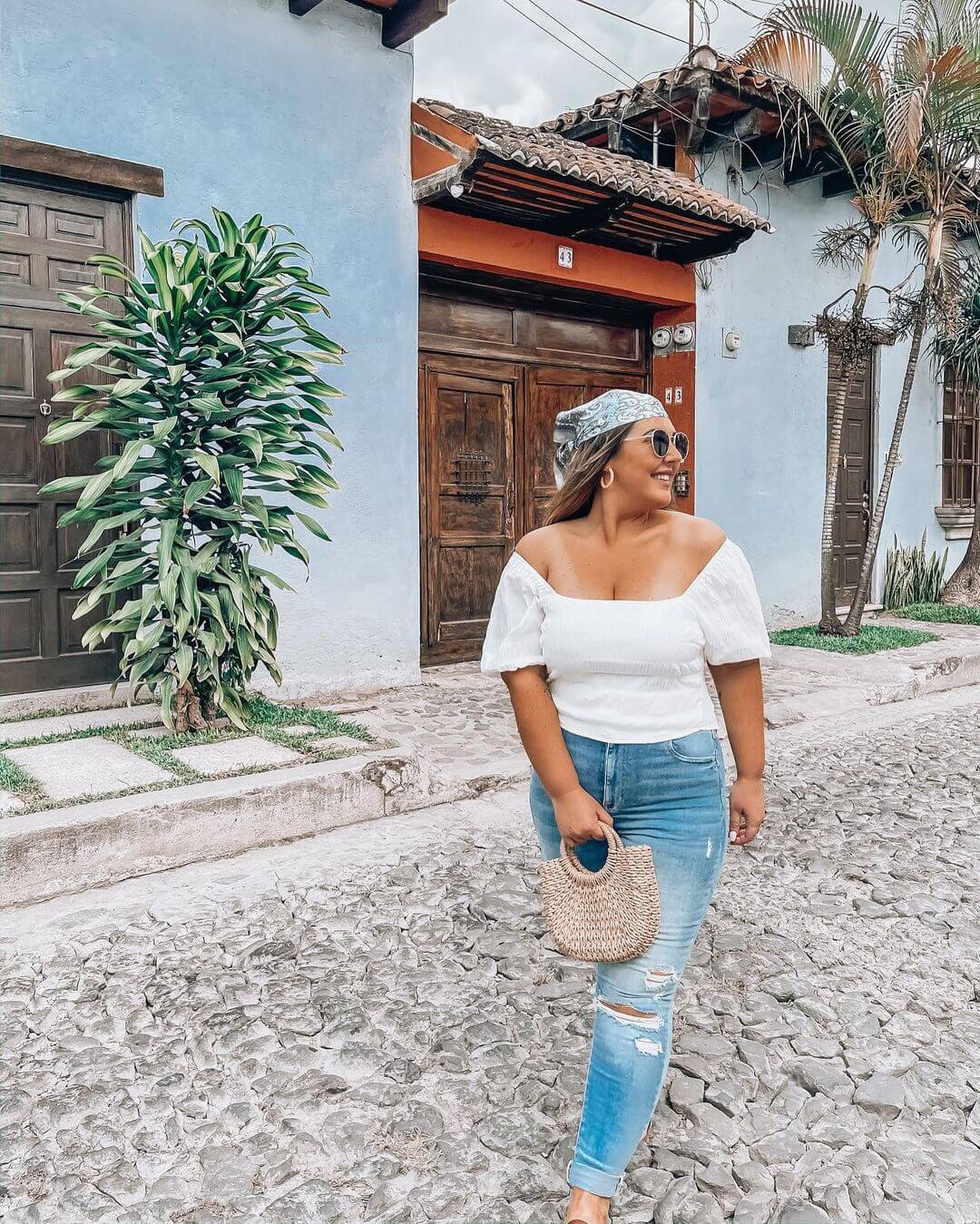 I've built my business from the ground up. I put in the leg work and did all of my own research. I've made tough decisions, navigated through unforeseen problems, and I've made mistakes. Starting is the hardest part, so let me help you with a step by step process! My course is a roadmap guiding you through organizing and monetizing your very own group trips from start to finish! 
Trust me, you're not going to want to miss this because turning my passion into my full time job has been such a blessing. I get to travel the world and I have a "freedom" lifestyle – it's awesome! That means I get to wake up, plan my days, travel without asking for permission, and make more with 3-4 trips per year than I did in my demanding full-time job! And if that isn't reason enough,  I also get to meet REALLY cool people on my trips that have turned into lifelong friends!
Here's what the ladies are saying about my trips:
"What an incredible week it has been! It's hard to find the words to describe just what this Egypt trip has done for me. I have made friendships that I believe will last a lifetime and have been able to experience, view, and learn about so much history for the first time. This trip was such a good balance of learning, fun and relaxation! Cannot wait to book my next trip with Ashley! She has been so welcoming and a joy to travel with!"
"I just want to send a heartfelt thank you to Ashley for taking us around Iceland and for creating a space where women can travel safely together. I'll never forget the incredible bond we have created discovering the beauty of Iceland. She made this happen for all of us and I'm forever grateful. Thanks for pushing all of us out of our comfort zones and helping us all become stronger women!"
Yeah I'm jet-setting the globe, raking in the dough, and making new friends; but I'm also helping other women grow and step out of their comfort zones! That's such a rewarding feeling!
See why this brings me so much joy and why you need to let me teach you my ways?!
Kick the 9-5 and become the travel-based CEO of your own life!
Y'all, two years ago I was literally working at a thankless nursing job where I felt taken advantage of. I worked overtime almost every week, trained new nurses, and I took care of all of the most critical patients on the unit. I felt like I constantly gave, but my hard work went unnoticed. I kept trudging on to work though because the bills don't pay themselves! 
So believe me, I understand what it feels like to be trapped in the hamster wheel of life – working a job (that you more than likely don't love) just to turn around and use the money to pay bills, having to answer to a micromanaging boss on the reg, and planning your life around your work. I get it.
I snapped out of it and instead of continuing to complain, I took a risk and followed through with my plan. A short 7 months later I was able to give my boss the proverbial middle finger and dive into my business full time! Now I have:
FREEDOM

a cushy bank account

the ability to travel whenever and wherever I want

the ability to schedule my work day in a way that works for me

the ability to spend more time with friends and family

an income that allows me to be able to invest and grow financially, creating true wealth so I never have to "work" again

I admit that I do work hard, but it doesn't feel like "work" to me because I enjoy it that much! I kid you not, I honestly look forward to waking up in the morning and getting busy checking off my to-do list. How many people can say that? Don't get me wrong, I've had my stressful and scary moments but overall I'm the happiest I've ever been in my life! 
And if I can completely change my world in 2 years, I am positive that you can too! Step by step, I'll walk you through the process of becoming the CEO of your own life through monetizing group trips and retreats! Buckle up, freedom is on the horizon!
Imagine it now – in less than a year you can plan, sell, execute, and have reviews (like the ones below) under your belt.
"Turkey was beautiful and amazing. Never would I have ever thought about going to Turkey, but I'm so glad I did. It was absolutely beautiful and Ashley did a fantastic job of putting it all together and making sure we got to experience all the wonders of Turkey. Definitely the best trip I've been on and can't wait to do another!"
Turkey – where do I begin?! The trip Ashley prepared was magical to say the least. We were able to experience some of the greatest gems of the country while also making friendships that will continue long after. The trip was the perfect balance of adventure and learning. I cannot wait for my future trips with Ashley and her girl gang!"
Are you ready to take a leap and let me show you the ropes of starting
your very own travel biz?
Gain freedom, mad cash, and travel anywhere your heart desires – you can't pass this up.
Here's what the Travel Boss Bible Includes:
7 Modules containing all the resources and tools you need to be successful at planning and executing your first group trip or retreat. I've already made the mistakes so you don't have to!

Actionable steps to get you started

Templates and Resources: I provide you with email templates and networking resources which help cut down the time taken on small tasks and to make this process SIMPLE for you to navigate

Private Facebook Community: During the course, you'll have access to the group for 8 weeks to ask questions and network with myself and other students. This is a place to come for support, to brainstorm ideas and get feedback.

Two 60 minute group Q&A sessions with me. Hit me with all of your ideas & questions so you can feel extra confident in your biz knowing you're on the right track.
Getting just one retreat or group trip under your belt can literally snowball into changing your whole dang life.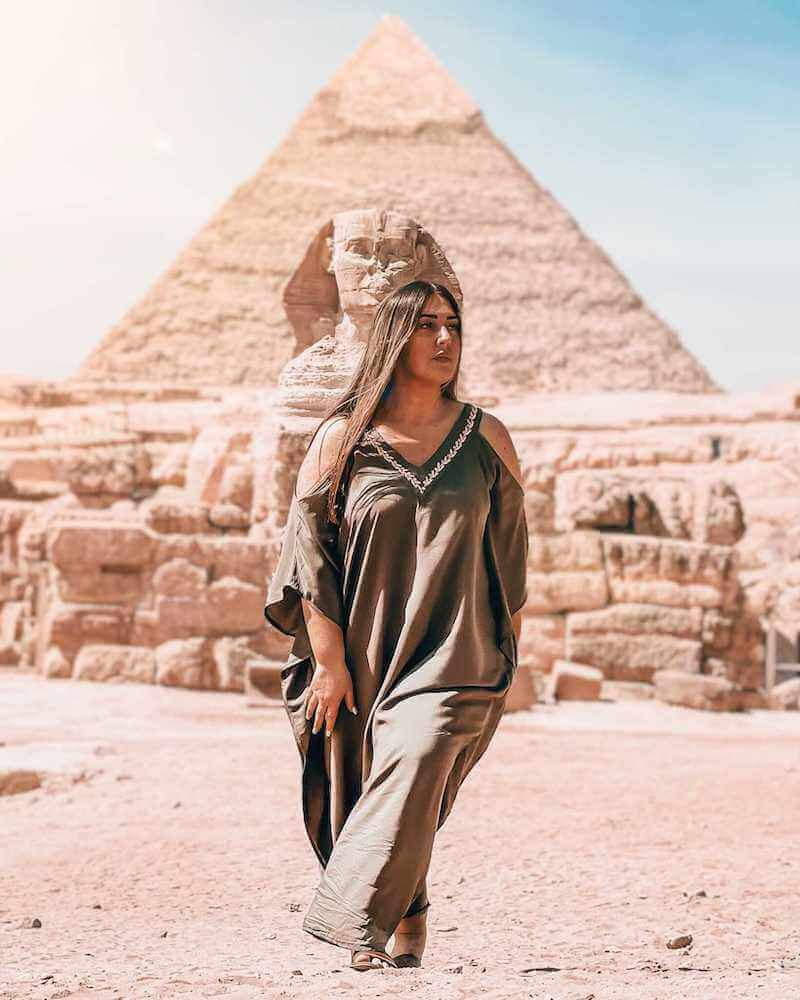 Here's what the ladies are saying about my course:
"Ashley's Travel Boss Bible provides easy to understand guidance on hosting your own group trips that can easily be formatted to fit your own style of trips. Her course is filled with no nonsense, useful information. My confidence in hosting my own trips my own trips was much more solid after Ashley's advice.
You really can start hosting trips right away with the information she provides. Ashley also is a supportive and generous teacher. I am very grateful to have her example to guide me."
"I have been organizing personal girls trips with my friends for the last 5 years but never thought about turning it into a business. The moment I saw Ashley's 'Travel Boss Bible' course I purchased it without a second thought. This course has been so helpful and within one month I registered my LLC and launched a Turkey trip. Now my Turkey trip is sold out. Thanks to Ashley for inspiring and motivating me to be my own boss.
I highly recommend this course to anyone who wants to be in this line of business. She has been very supportive and highly responsive to all my questions while launching. She made sure I got help in every aspect of it."
*lifetime access to all video modules
*access to the FB group for 8 weeks
*all written resources/worksheets
*2 – 60 min group Q & A sessions
PAY IN FULL

One time payment of $1,950
PAYMENT PLAN

2 payments of $999
✓ Traveling the world with amazing, like minded people
✓ Creating a full-time income from just a few trips per year
✓ Dictating every aspect of how your precious time is spent
✓ Kissing that 9-5 bye, finally!
✓ Gaining a life of FREEDOM
✓ Having more time for friends and family
"I was very excited and a little nervous to go on a trip to Iceland with a group of unknown women. I built friendships and made memories that will last well beyond the trip. I'm so thankful for Ashley putting these trips and experiences together while lifting up and empowering women to follow their heart."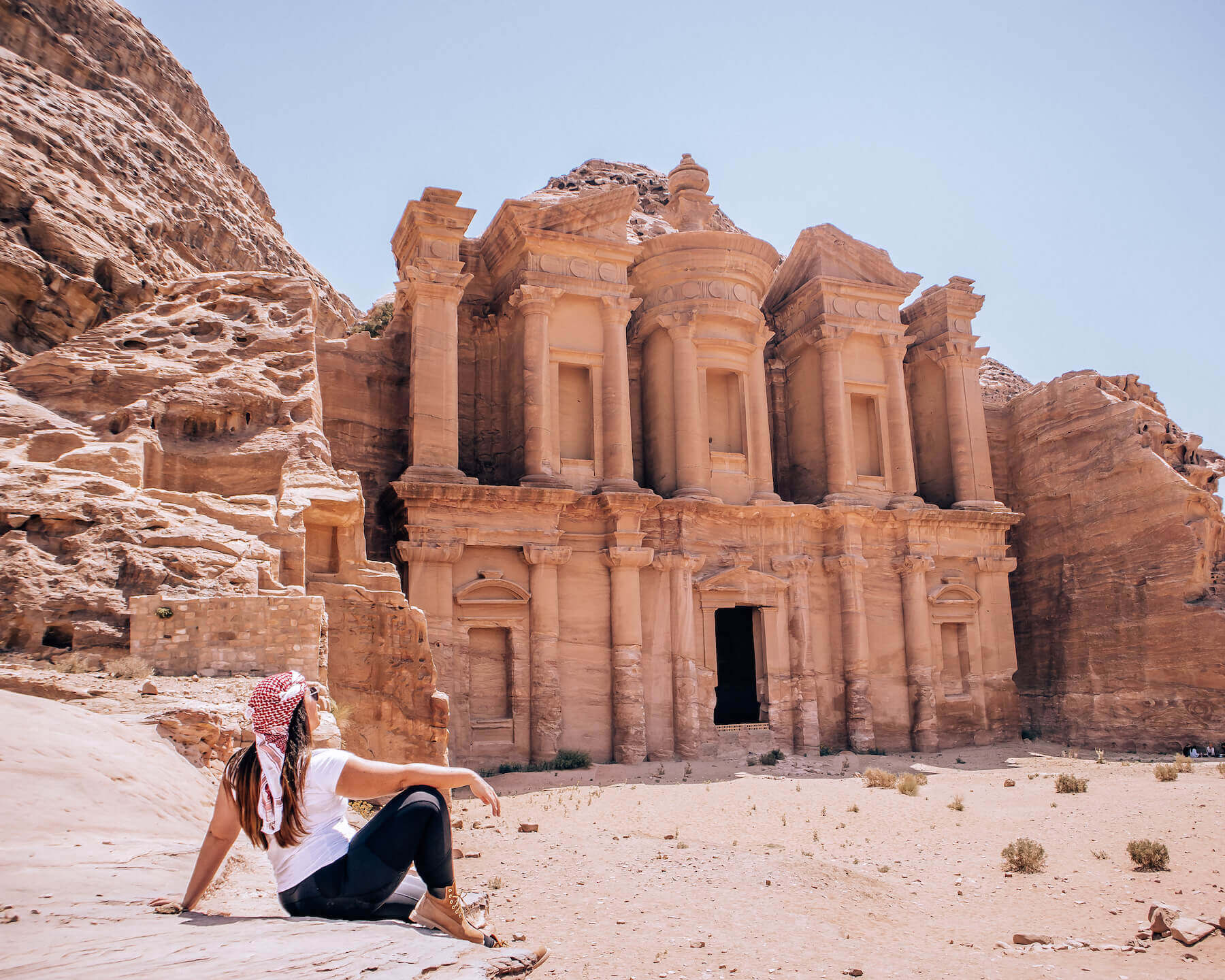 You don't need to have tons of followers, or money, or some special ingredient to be successful at your dream. You just have to START and put in the leg work. I know it's scary, believe me, but you could literally be your own boss by this time next year if you just take that leap and start NOW!
Come on, you've got what it takes! Are you in?